WAREHOUSE SERVICE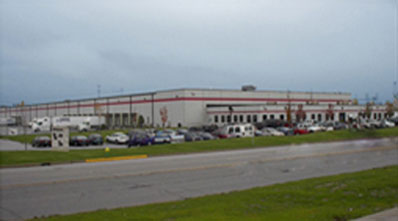 Our Warehouse divisions operate over 300,000 square feet of quality, food-grade warehouse space in the Midwest. With three warehouse locations in Munster, IN (Chicago area), Romulus, MI (Detroit area) and Grand Rapids, MI; we are ideally located to service many large metropolitan areas.
Our food grade buildings include temperature controlled space with maximum security.
Our niche is manufacturers in the food, confection, and pharmaceutical industries, whose customers demand speed to market throughout the Midwest. Our warehouse service coupled with our transportation services for food, medical and related products has proven unparalleled results.
As a vital extension of warehousing support, we work closely with our transportation partners and offer transportation services nationwide.

BENEFITS
Reduced costs, proven results
Speed to market
Personalized service, quick response
Transportation fleet, one stop shopping
Web based order tracking

FEATURES
Grocery, confectionery specialists
Strict sanitation guidelines
Maximum security
WMS and EDI transaction sets
Desirable locations